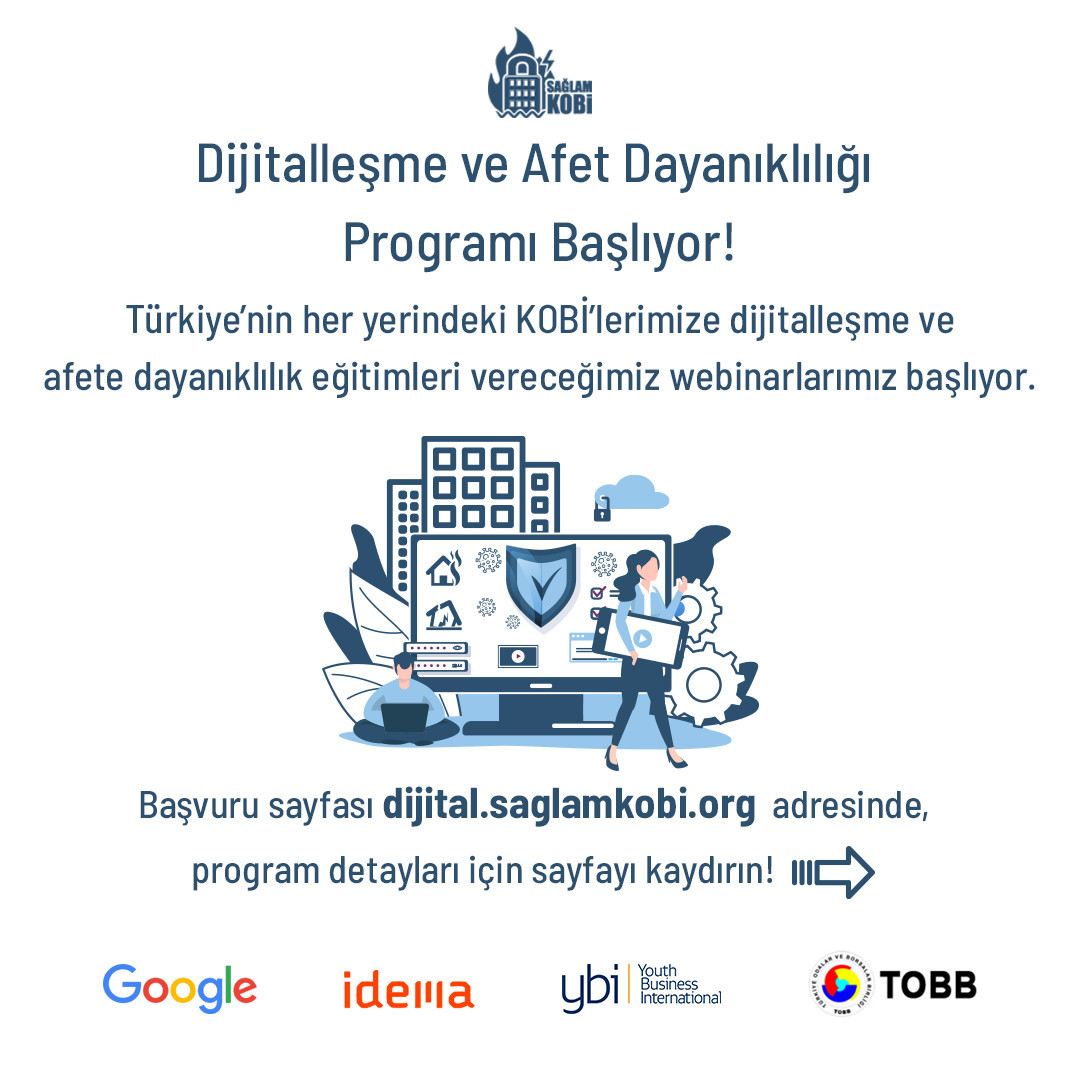 Robust SME Digitalization and Disaster Resilience Program
14.08.2020
Union of Chambers and Commodity Exchanges of Turkey (TOBB) sent on August 08 and No. 6751 date of 2020 presented in Appendix in the paper, TOBB, Turkey and in cooperation Idema Google COVID-19 in the period with the healing process and fight the disaster with the vision of providing support to SMEs in disaster against preparedness, resilience and business continuity in order to develop their capacity, "Robust digitization and SME Disaster Durability Program" it is reported that the project will be implemented.
In this context, it is stated that webinars will be held within the scope of the program included in the article annex on ensuring the digitalization of SMEs and preparing them for disasters.
Continue in the article, participation in webinars is free and for participation http://dijital.saglamkobi.org it is stated that you must register at the internet address.
For your Information.
Best regards